*This post may contain affiliate links. As an Amazon Associate we earn from qualifying purchases.
A strong shot of espresso is the best choice if you are looking for that morning pick me up. It is known to pack a powerful punch of caffeine that will give you a greater rush of energy and alertness than your usual cup of coffee. Of course, you can easily make a shot or two of espresso, provided that you have good quality espresso coffee beans at home.
If you want strong, rich espresso, then you should invest on the best espresso coffee beans you can afford. After all, the coffee beans you use is going to have the biggest effect on the flavor of your beverage.
Given the range of choices, it can be difficult to navigate through the wide world of coffee without a little help. With that in mind, we made you a list of some of the best espresso coffee beans on the market.
Listed below are the top 6 espresso coffee beans. Try any of these beans to make your next espresso shot extra special.

Coffee Bean Direct Italian Roast Espresso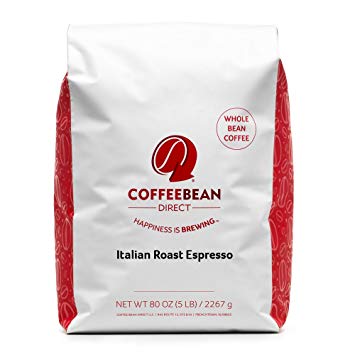 Price: $28 (2.5 lb. Bag)
Coffee Bean Direct is known for putting together flavorful and original coffee blends at reduced prices. If you're looking for a strong, dark brew, you may want to check this particular blend.  
These gourmet beans are Coffee Bean Direct's most popular coffee blend. Once you taste it, you'll understand the reason why.
Italian Roast Epsresso are sourced from India and South America. These whole-roasted beans have a black, rich flavor and oily texture, making it a great choice for espresso. They are a heavy, full-bodied roast that displays a honeyed aroma and notes of cocoa powder and smoky molasses.  
Italian Roast Espresso is also available in a huge 5 lb. bag, which is perfect for avid espresso drinkers.

Cafe Don Pablo Classic Italian Espresso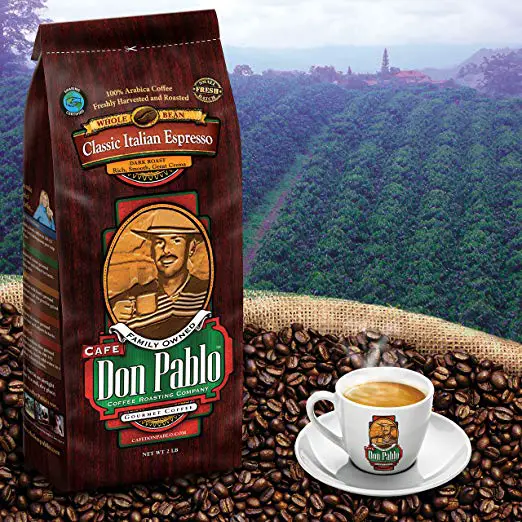 Price: $15 (2 lb. bag)
Don Pablo's special roasting technique produces deep, rich complex flavor with low acidity. The blend  features notes of dark chocolate, cocoa, and mild earthy tones with almost no bitterness. The coffee is well-balanced and sweet, and the body is medium to full.
It's a superb coffee that works well with any brewing method. But of course, it truly shines when prepared in classic espresso style.

Koffee Kult Dark Roast Espresso Coffee Beans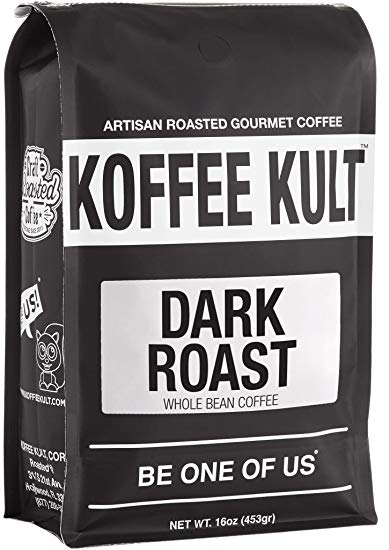 Price: $20 (16 oz. bag)
If you want to take your taste buds to a joyride – from taste to texture to aroma – you ought to try the Koffe Kult Dark Roast. The coffee beans come with an exceptional flavor and powerful aroma that leaves you wanting for more. The flavor of the coffee beans is exceptional. You'll get smooth coffee without the the bitter taste.
Koffee Kult Dark Roast Espresso Coffee Beans is 100% organic and is sourced from Columbia, Guatemala, and Sumatra. The beans are roasted in the United States, so it meets the SCAA specialty coffee grade of standard, as well all of our food standards. Plus, you can be sure that the beans are super fresh.

Kicking Horse Cliff Hanger Espresso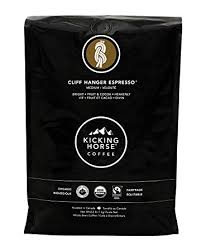 Price: $29 (2.2 lb. bag)
Kicking horse is known for making 100% organic coffee beans. They've been in the business for over 20 years, so you can be sure that you get good quality coffee beans that kicks ass and tastes exceptional. The Cliff Hanger Espresso is one of their best blends. It's also their bestseller.
This espresso blend has a strong, rich taste. Your taste buds will enjoy the complex fruity notes followed by a silky cocoa finish. It contains a strong flavor, reminiscent of chocolate. Your nose will detect hints of black currant, milk chocolate, and brow sugar.
As the name suggests, the Cliff Hanger is a blend that is created for espresso lovers. But that's not to say that it can't be used for other brewing methods. In fact, it also works well for cold brew, pour over, drip, and French press.
If you haven't had the opportunity to try this particular blend, now is your chance. Get a grip on this smooth, chocolatey blend.

Lavazza Super Crema Espresso Beans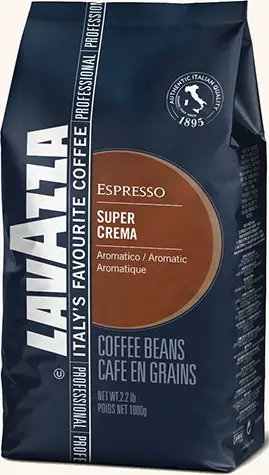 Price: $21 (2.2 lb bag)
Lavazza Super Crema is a mix of Robustas from Vietnam and Indonesia and Arabica varieties from India, Colombia, and Brazil. It promises a robust and intense espresso flavor accompanied by a velvety crema and pleasant aroma. You'll taste hints of almonds, honey, and dried fruit with every sip. It's no accident that Lavazza is Italy's favorite coffee.
Lavazza Super Crema is an excellent choice for those who want a robust espresso that is full of strength, but without the bitter after taste.  

Blue Horse Kona Dark Roast Espresso Beans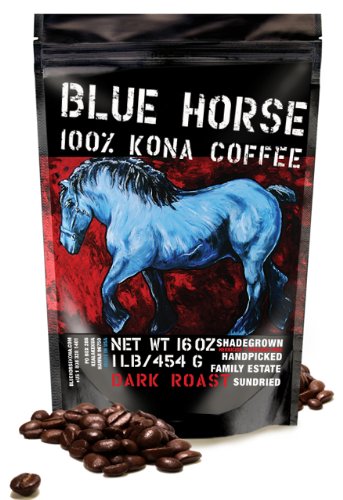 Price: $44 (1 lb. bag)
If you are a coffee enthusiast, you have probably heard of Kona Coffee. While there are a lot of Kona coffees at your local grocery store, majority of them do not contain even a remote amount of true Kona Coffee. If you want an authentic and genuine Kona coast coffee, we suggest that you give Blue Horse a try.
Kona Coffee has a robust taste, medium in body with a subtle chocolatey flavor and earthy undertones. Blue Horse knows Kona Coffee. This roast has a pronounced chocolatey flavor with a caramel finish. Instead of the bitterness commonly associated with stronger coffees, it has a nutty aftertaste.
Kona is one of the most expensive coffees in the world As you can see, it is a bit more expensive as compared to the other espresso coffee beans on the list, but it's worth it.  

Tips for buying espresso coffee beans
There are dozens upon dozens of coffee beans on the market. To ensure you get the best espresso coffee beans, always check the roasting date on the bag. Also, do not buy beans from open bins. Most importantly, you should always take into consideration the flavor profile of your favorite coffee. Opt for a dark roast blend if you like a little more bitterness. Choose a lighter roast if you like a subtle flavor.