*This post may contain affiliate links. As an Amazon Associate we earn from qualifying purchases.
Investing in a home espresso machine provides a number of benefits. You don't need to go to a local coffee shop to enjoy a delicious cup of you joe. Instead, you can make your own espresso drinks at home. Plus, you'll have full control over the coffee making process. You are free to make coffee however you like it. This is a luxury that coffee enthusiasts will surely be thankful for.
A home espresso machine doesn't just allow you to whip up great coffee at home, it's also a great investment. It allows you to explore the infinite world of coffee and try something new and different. It also helps you save money. After all, why would you pay someone to make coffee for you if you can easily make one at home?
Because of these advantages, a lot of coffee enthusiasts are looking to buy their own espresso machine. As a beginner, you may find that buying the right equipment can be an intimidating affair. There are so many different types and brands to choose from. Whether you're buying for the first time or looking to upgrade your equipment, this blog post will help you choose the right espresso machine for your home.
Here are 6 things to consider when buying a home espresso machine.
Budget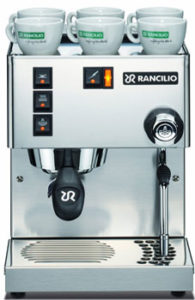 Image Source: www.theedgecoffee.com
Budget is an important consideration when shopping for an espresso machine. We understand that not everyone has the budget to spend that much money on a piece of equipment. If you are on a tight budget and just want to invest in a machine that will allow you to get your morning fix quick, then opt for an entry-level machine.  It may not be able to produce above average espresso, but this would be a great place to start.
If you are serious about producing great-tasting espresso, we highly recommend that you invest in a good quality home espresso machine. You can't expect to produce cafe-quality shots if your budget is less than $500. More often than not, they are cheaply made and won't last that long. Plus, they can't brew and steam milk at the same time since they are commonly single-boiler. Any serious home barista should invest in equipment that will last a lifetime, do what a real espresso machine should do and be worlds apart in quality.
Aesthetics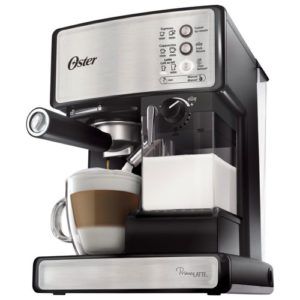 Image Source: www.bestbuy.ca
People want to look at beautiful things. Since you'll be having your home espresso machine on display on your kitchen counter, you want something that looks visually appealing.
Aside from its appearance, you also need to consider whether or not it would complement with your kitchen interiors. If your heart is set on a stainless steel machine, but your appliances are mostly black, then it would look awkward in your kitchen. In this case, a black espresso machine would be the perfect option for you. Always take into consideration what color or material the exterior would bear.
Frothing capability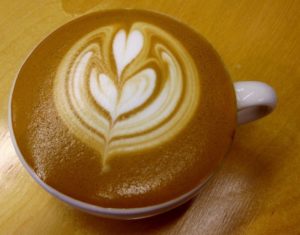 Image Source: www.ineedcoffee.com
What type of drinks are you looking to make? This is an important thing to consider  before you start shopping for an espresso machine. Why? It's because some machines are only designed to make espressos. You see, not all machines come with the frother. This is especially true for low-budget machines. If you want to be able to produce espresso-based drinks like macchiatos, cappuccinos, and lattes at home, then go for espresso machines that froth the pressurized milk.
Durability
As mentioned above, espresso machines are an investment. In order to get the most out of your investment, we highly recommend that you purchase equipment that is of good quality. Investing in a cheap machine is a waste of money.
Take a look at the build quality of the espresso machine. Does it look durable? Or does it look like it will break easily. Consider the materials used. Is it made of plastic or stainless steel? Choose a machine that won't break or overheat even if you use it all day.
Volume output
If you are looking for a machine for home use, ask yourself, how much coffee do you need to make at one time? Most machines come with a water tank with small filling spout. All you need to do is to fill the machine's reservoir manually. The good news is that most of them are capable of holding enough water to make 8 cups of espresso. But if you need more than that, then you'll need a large, high end espresso machine.
Grinding capacity
Image Source: www.wired.com
In order to produce the best-tasting coffee, you'll need to start with freshly ground beans. That means, buying pre-ground coffee is out of the option. For serious home baristas, grinders are a must.
Some espresso machines are equipped with built-in grinders. Others, however, require a separate grinder. If you are the type of person who is always on the go and don't have time to grind coffee beans manually, we suggest that you get an automatic espresso machine. The machine will take care of the job. They are convenient and easy to use. You don't even have to put in any muscle to produce a cup of java. It will automate the process for you.
A semi-automatic home espresso machine does not have a grinder, so you'll have to buy it separately. In order to make the perfect cup of espresso, you need to use the right coffee grinder. Otherwise, your espresso will pale in comparison to what you usually buy in the coffee shop.