*This post may contain affiliate links. As an Amazon Associate we earn from qualifying purchases.
Have you ever ordered a latte at your favorite coffee shop and wondered just how in the world they make it look so pretty? Latte art is a creative way to make your cup of coffee look a little nicer. Presentation means a lot, especially for those coffee connoisseurs that love to snap a shot of their creative masterpiece at their favorite cafe.
If you're just dipping your toes in the world of coffee, lattes and espresso, you may have a few questions.
What is a latte?
A latte is a form of coffee that is just made with a shot of espresso, sometimes 2 or more, depending on how you like it prepared. With the shot of espresso, you add hot steamed milk to the espresso and any flavoring if desired.
For latte art you are going to need a shot of espresso and hot steamed milk. This needs to be done properly and often takes some time to master. With the hot steamed milk you want a micro foam to form.
Microfoam is milk foamed using a steam wand on an espresso machine, used for making espresso-based coffee drinks, particularly those with latte art.
You don't need a steam wand that is attached to an espresso machine to foam your milk, you can also use handheld milk frothers/steamers or automatic milk frothers that look like this
.
You also need to watch how fast you are pouring your milk. You should not rush it or your art will not turn out the way you want it to. Also, you need to be aware of where you are pouring the milk in regard to the cup. You need to pour in the right spot to be able to create the design. Once you feel it over a few times, the art will start to come to you and you'll be a natural barista and now that you have this skill you can master it and apply for a job at your local coffee shop.
What are the basic designs I can make?
There are three basic designs to start out with; the tulip, heart and rosetta. You can experiment with different tricks to get a bunch of different effects, but it takes a lot of practice. If you mess up, don't worry, all you have to do is drink up and start again!
Tulip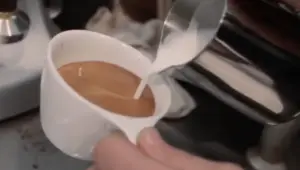 For the tulip you are going to have your espresso in the cup to start it off. Then pour your milk in the cup half way.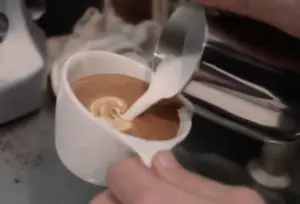 Once you have filled it half way you are then going to move to the back of the cup and stop.
Pour back into the base as many times as you can. Then go through the design in the middle at the end.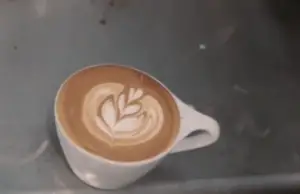 The Heart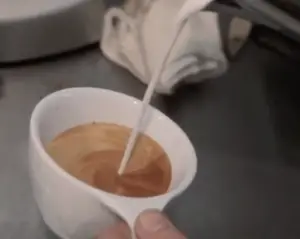 To start the heart you are going to want to pour the milk high. You want the milk to go under the espresso. Pour the milk into the center.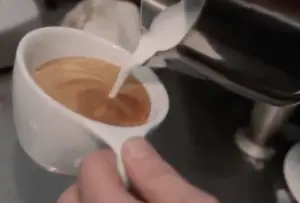 You are then going to want to move closer when the cup gets 3/4 full.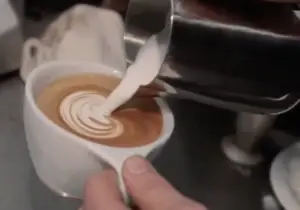 You want the foam to rise to the top. Then shake your hand back and forth a little.
You then want to pull up to suck in and pull through.
The Rosetta
You want to start higher up again for this one also. You do this for the milk to get under the espresso.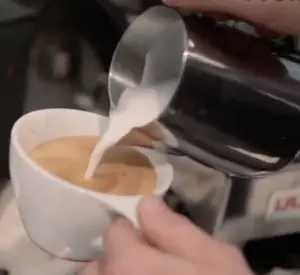 Then you are going to get closer for the foam to form.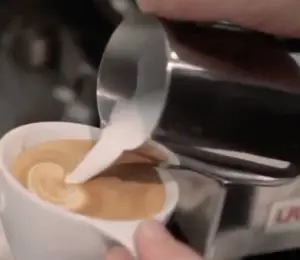 You are then going to move to the back of the cup.
Move back and forth until you reach the front of the cup.
You are then going to lift up and go through the design.
Once you have mastered the idea of latte art you can make all of your lattes as pretty as these ones and experiment with all kinds of crazy designs! Next time you are at your local coffee shop, go ahead and ask them to put a specific design in your latte and see if they can handle it!
Here are books that you can look into to read a little more about latte art! You will be able to learn a few more things by studying these books and mastering the art of latte design!
Free Pour Latte Art– $21.35
Hiroshi's Latte Art And Barista Style– $20.05