*This post may contain affiliate links. As an Amazon Associate we earn from qualifying purchases.
There is nothing better than a steaming cup of coffee on a cold winter day. Those chocolate-laced, mocha-infused, and peppermint-sparked beverages are hard to resist. But let's face it, the daily trip to your local coffee shop can be expensive, not to mention that they are sabotaging your waistline. Try your hand at some holiday coffee recipes. That way, you can save money, control exactly what goes into your cup, and half the calories.
Why have a boring old cup of coffee when you can add magic and delight to your morning? These holiday coffee recipes are sure to put a smile on your face. One sip and you'll feel very merry. Feel free to add them to your Christmas dinner menu, and share these festive beverages with your family and friends.

Pumpkin Spice Mocha Latte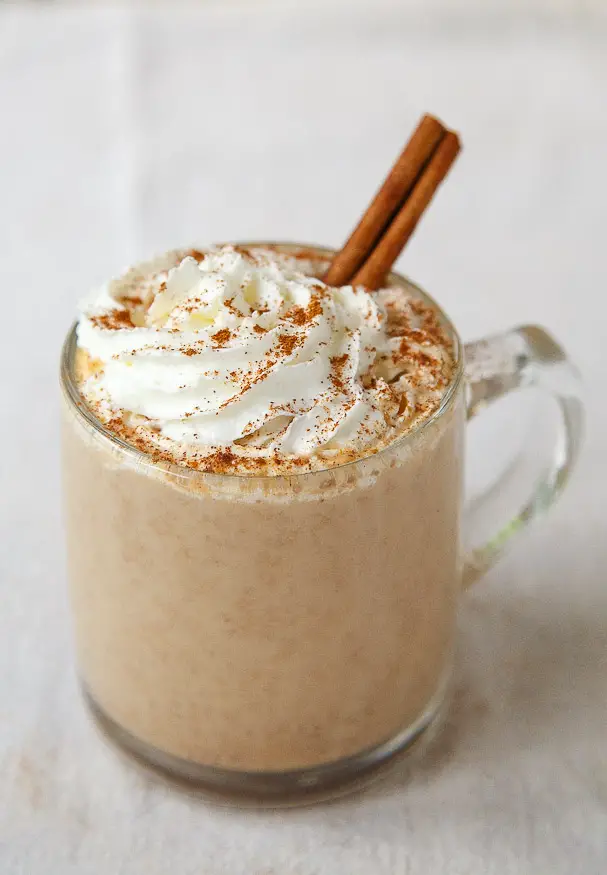 Pumpkin spice may be the quintessential flavor of fall, but if you're still not ready to give it up, you don't need to. Get your seasonal cheer on with a homemade version of Pumpkin Spice Mocha Latte.  
This recipe rocks. It has real pumpkin, which is high in vitamins and minerals. Plus, they swapped sugar with honey. Don't forget to drizzle the glass with chocolate sauce before serving.
We honestly think it tastes better than Starbucks. Get the recipe for Pumpkin Spice Mocha Latte.

Cinnamon Spiced Latte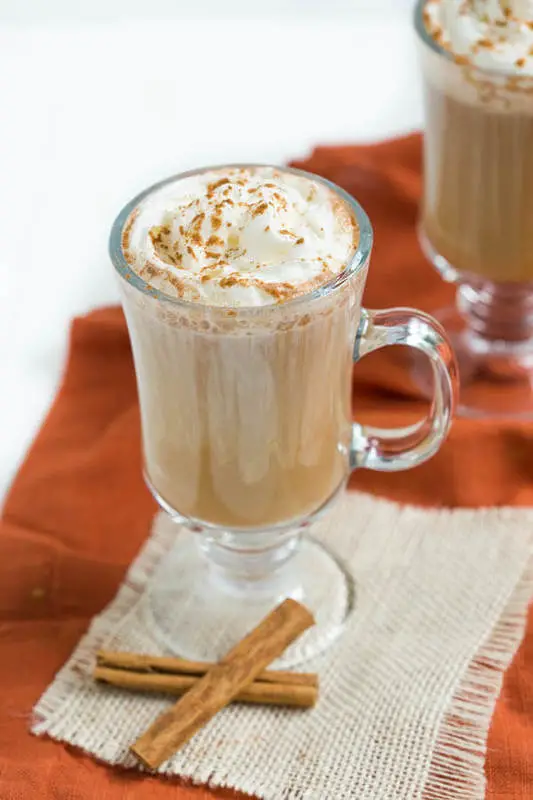 This recipe is a copycat of the popular Starbucks favorite. Sweet, warm, and comforting, it is perfect for the holidays and chilly weather sipping.
Making this Cinnamon Spiced Cafe Latte is extremely easy, but you'll surely get a lot of compliment for it. Release your inner barista with this latte recipe.  
Get the recipe for Cinnamon Spiced Cafe Latte.

Peppermint Mocha Latte
It's Christmas season! It's time for holiday-flavored coffee and peppermint everything.  
Peppermint mocha latte is a fabulous drink you can sip in peace when you need some during the holidays. Take a break from your busy day with a steaming, decadent, flavorful cup of coffee.
If you want a quick and easy holiday coffee recipes similar to that of Starbucks, then this one is for you. Not only does it taste great, it's also a bit healthier than the Starbucks favorite.
Get the recipe for Peppermint Mocha Latte.  

Nutella Latte
A lot people are obsessed with Nutella, and we can't blame them. After all, Nutella makes everything better. If you are among those who are crazy about this much loved chocolate hazelnut spread, you need to make this right now. Don't worry. It's really easy to make.
Once you try it, it is sure to be your new favorite. Just resist the urge to make it everyday, unless you're trying to put on some weight.
Get the recipe for Nutella Mocha Latte.

Gingerbread Latte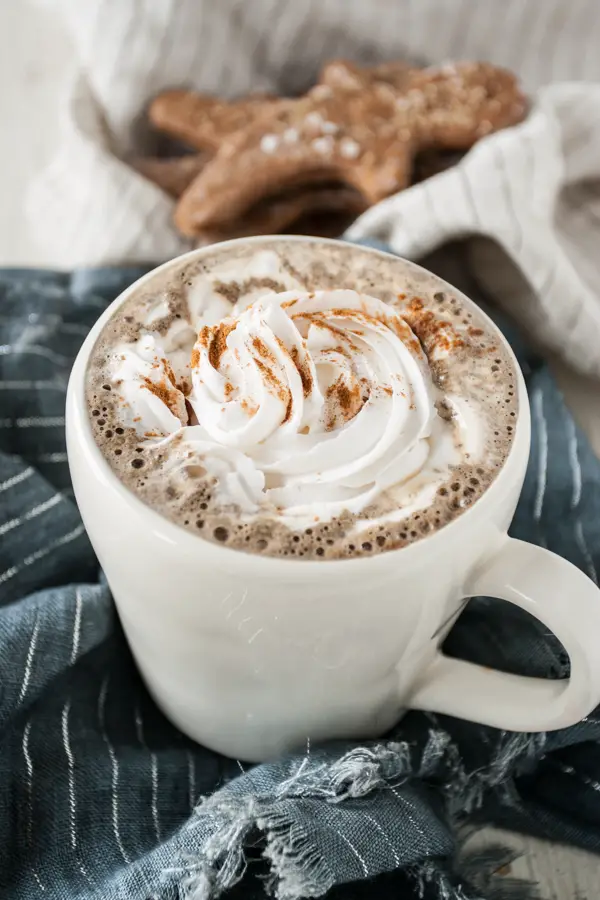 Gingerbread latte is the perfect cozy homemade drink once the winter season kicks in. The combination of spices like molasses, nutmeg, and ginger just screams holiday. It's a little bit sweet, little bit spicy, and so warm.
Skip the trip to Starbucks and make this recipe at home. It is so easy, you can whip up this seasonal drink in as little as 5 minutes.
Get the recipe for Gingerbread Latte.

Eggnog Latte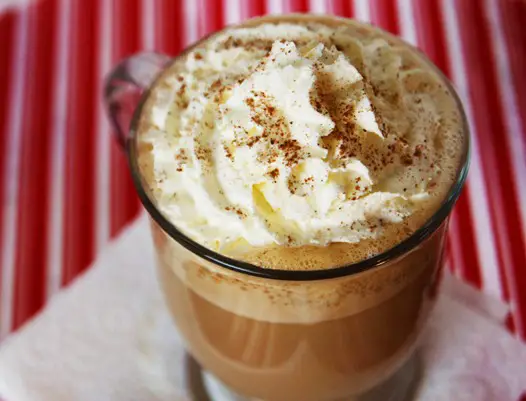 Christmas wouldn't be complete without eggnog latte. It is a perennial holiday favorite made with steamed eggnog, milk, and strong brewed espresso. If you have an espresso maker at home, this would be a great coffee treat to end Christmas dinner.
Feel free to add some rum to your eggnog latte. It will make a great drink that is perfect for spreading some Christmas cheer with family and friends. While here is no doubt that eggnog latte tastes amazing, consume it in moderation. Remember, this beverage can pack up to 400 calories per cup.
Get the recipe for Eggnog Latte.

Irish Cream Coffee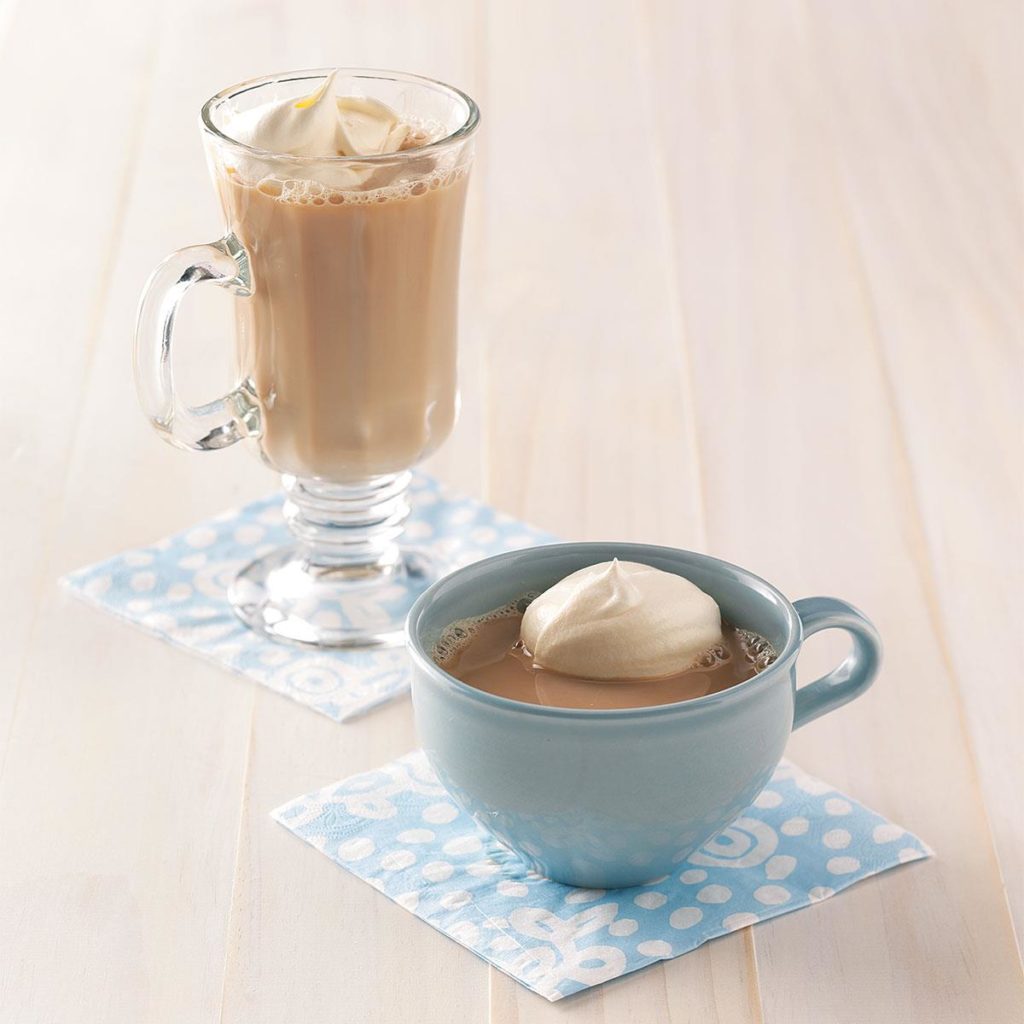 Irish cream coffee features a buttery blend of Irish whiskey and cream flavors with hazelnut and sweet almond aroma. Give each cup new life by experimenting with other liquers or creamers.
A steaming cup of this jazzed-up coffee makes the perfect pick-me-up any time of the day. It is also the perfect after-dinner drink. It's so simple, you'll wonder why you didn't do it sooner.
Get the recipe for Irish Cream Coffee.

Salted Caramel Latte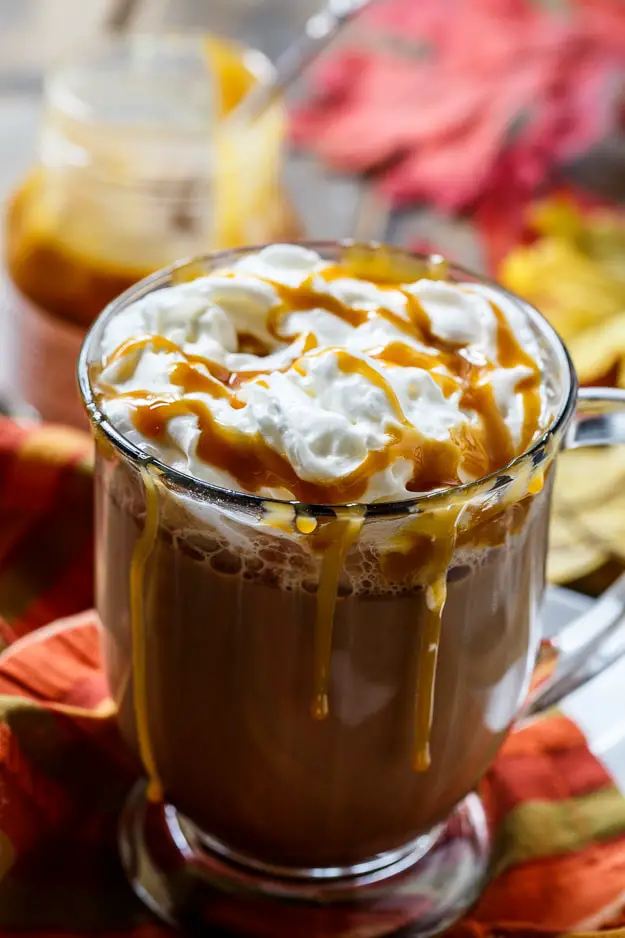 If you're looking for easy holiday coffee recipes, and you're hoping to whip up some festive drinks for your family family and friends, you should give this a go.
Salted caramel latte is a coffee shop specialty drink for those days when you need a little extra comfort or when you need your coffee fix. It's easy to whip up, save you lots of money, and contains only a fraction of the calories found in beverages you get at your local coffee shop.
Enjoy this classic holiday drink at home and keep those extra dollars you'll be saving for your annual Christmas get-together.
Get the recipe for Salted Caramel Latte.