*This post may contain affiliate links. As an Amazon Associate we earn from qualifying purchases.
If you are an avid coffee drinker, you probably have your thermos glued to your hand all day. In this case, you need the best coffee thermos to keep your java nice and hot for hours at a time.
Room temperature coffee tastes terrible. For some, it isn't even drinkable anymore. A poorly constructed thermos will struggle to keep your coffee at the right temperature. Worse, it may leak in your bag or car. Keep your morning java hot with the best coffee thermos.
Use this guide to help you help find the best coffee thermos that will keep your morning java hot when you are on the go.

Thermos King Steel Beverage Bottle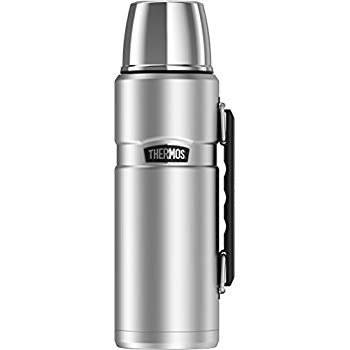 Price: $35
Thermos' name is synonymous with, well, thermoses. Many of their insulated containers are beloved by Amazon customers.
Thermos vacuum insulation technology is designed for maximum temperature retention. It keeps your favorite drink steamy hot or icy cold for up to 24 hours. Insulated walls keep the outside of the thermos cool to touch no matter what you've waiting inside. The lid doubles as a handy serving cup. The bottle offers an ample 40-ounce capacity, which will keep you and your colleagues awake all day.
Klean Kanteen Insulated Wide Coffee Mug
Price: $33
Looking for the best coffee thermos that will keep your Java hot? Klean Kanteen Coffee Wide Insulated Coffee Mug was designed for that purpose.
This 20 oz. thermos will keep coffee hot up to fourteen hours and cold brew fresh for up to thirty hours. Double-walled, vacuum insulation will keep the temperature just right. It is perfect for keeping coffee hot for those extra long work days and all day adventures.
Leak-proof cafe cap ensures that leaks and spills will be a thing of the past.  
Stanley Classic Vacuum Bottle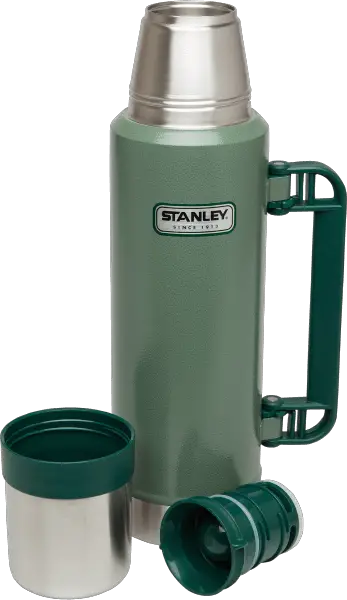 Price: $40
The Stanley Classic Vacuum Bottle is one of the most popular and reliable coffee thermoses on the market.
Shaped like a bullet and built like a tank, the Stanley Classic Vacuum Bottle is an icon of the campsite. It is also known for its ability to keep hot drink hot and cold drinks cold. In fact, it can keep your drinks hot for fifteen hours, cold for fifteen hours, and iced cold for sixty hours.
Stanley's 1.1-quart vacuum bottle will not only keep your coffee hot, it can also hold enough coffee to keep the whole crew going. With its sturdy construction and slick design, the Stanley Classic Vacuum Bottle has become the go-to thermos for most coffee lovers.
Hydro Flask Wide Mouth Insulated Coffee Mug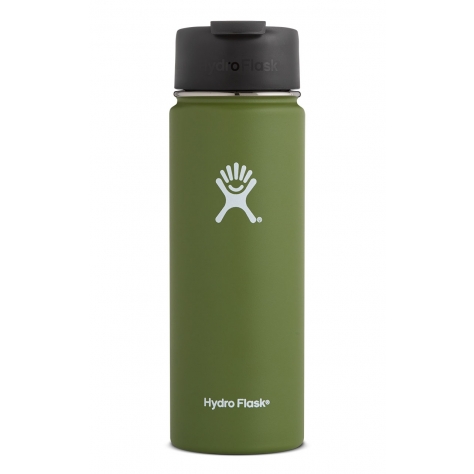 Price: $25
The Hydro Flask has all the benefits of a classic thermos. Temp Shield Insulation keeps your coffee hot for up to 6 hours and your cold brew or iced water chilled for 24 hours. It has an extra large opening for easy drinking, but small enough diameter that it can easily fit a standard cup holder or a backpack side pouch. It won't spill your drinks, even when shaken or bounced in a backpack.  
What sets this apart from the others is its fresh, modern design. It is available in 11 different colors and comes with a lifetime warranty. With its sleek design and easy-access wide mouth, this coffee flask will make your day brighter.
Zojiroshi Stainless Steel Travel Mug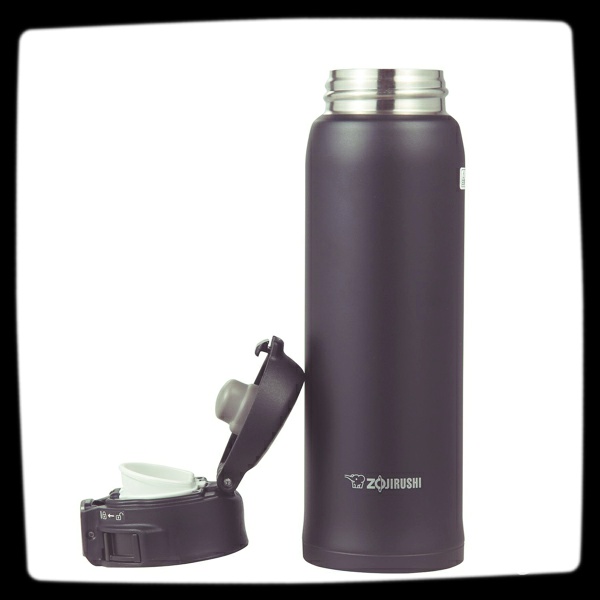 Price: $25
Zojiroshi Stainless Steel Travel Mug is an excellent travel mug that offers impressive heat retention. Vacuum insulation technology will keep your coffee hot the whole day. It features a two-step lid release process and lock feature, so it's pretty much impossible to spill anything using this thermos.
The outer shell is covered in a thick coating that can take a beating. It won't peel, crack or chip. On top of that, it is dishwasher safe and BPA-free.
YETI Rambler Vacuum Bottle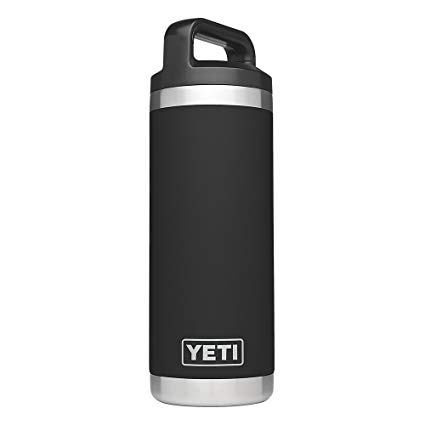 Price: $40
YETI Rambler tumblers are as sturdy as hell. Each bottle is made with kitchen-grade stainless steel, so they are rust and puncture-resistant. Double wall vacuum insulation will keep your drinks hot or cold until the last sip. The leak-proof TripleHaul cap protects your car, cab or desk from spills. DuraCoat color is built to last. It won't peel, fade or crack over time.
Welly Bamboo Bottle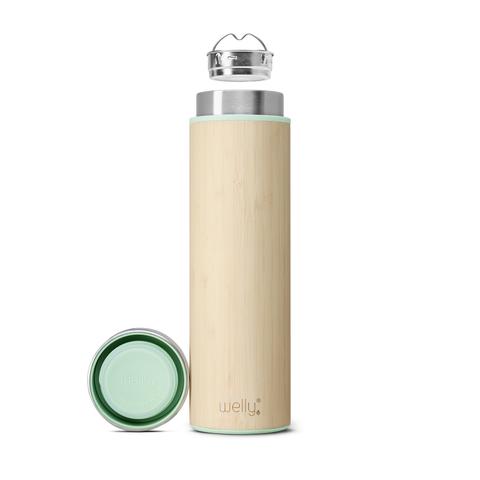 Price: $35
There's a lot to love about this beautiful bamboo coffee thermos. Each bottle is made with premium-grade stainless steel, BPA-free plastic, silicone, and sustainably harvested bamboo. It has double-wall vacuum insulation that will keep your drinks hot for up to 12 hours or cold for up to 24 hours. It also comes with a removable infuser for brewing tea or coffee on the go.
The company also gives clean water to people who need it the most. In fact, they donate $1 for every bottle sold to clean water projects around the globe.
Choosing the best coffee thermos
The best coffee thermos is a worthwhile investment for those who are looking to cut down on coffee cost. It will keep your coffee warm while being so portable that you can bring it anywhere.
There are lots of coffee thermos available in the market. With so many options, it can be challenging to choose the best one. Heat retention, leak and spill protection, and durability are some of the most important features to look for when buying a thermos.
It is essential to get one that matches your coffee drinking habits. To ensure you get the best coffee thermos, you first need to determine how much coffee you drink in a day, how long you expect your coffee to be warm, and how you'll be transporting your thermos.