*This post may contain affiliate links. As an Amazon Associate we earn from qualifying purchases.
If you're like most people, you've probably made coffee your morning beverage of choice. But with your busy schedule, you just want to grab a quick cup and get going. This is where single-serve coffee makers come in handy.
If you drink specialty coffee on a regular basis, investing on single serve-coffee makers would be a great idea. It brews directly into a travel mug, so you can get out the door once the coffee is ready. Simply grab a mug and push a button. Your cup of joe will be ready within a minute. With a good coffee machine at home, you can enjoy a similar experience you would get from a gourmet coffee shop at a fraction of the cost. You'll be able to save a lot of money over the course of a year.  
Here are 6 of the best single-serve coffee makers.
Nespresso Pixie Espresso Maker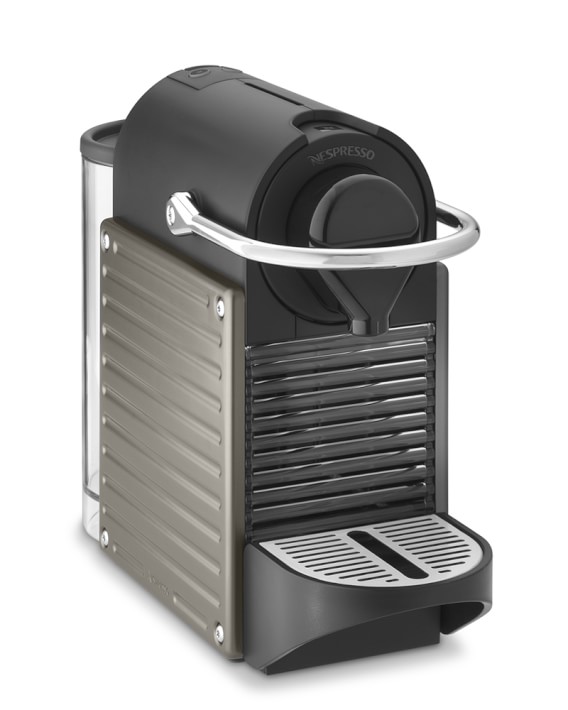 Image Source: https://www.williams-sonoma.com/
Price: $230
If you are a busy professional, who do not have the time to brew their own coffee or can't wait in line in local coffee shops, the Nespresso Pixie is worth a look. It goes from cold start to completed beverage in just 60 seconds.
The Nespresso Pixie doesn't have a fancy user interface, but it has all the features you need and will provide a great user experience. It can be programmed to dispense exactly the strength and size of coffee you want. Thanks to a high pressure pump that fully extracts the full flavor of the coffee beans, it produces barista-style results. The machine is also energy efficient. It turns off 9 minutes after the last use.
Nespresso Pixie is a durable, high performance brewer. It is easy to use, programmable, energy efficient, and brews a great espresso – all for a surprisingly low price.
Hamilton Beach 49981A Single-Serve Scoop Coffee Maker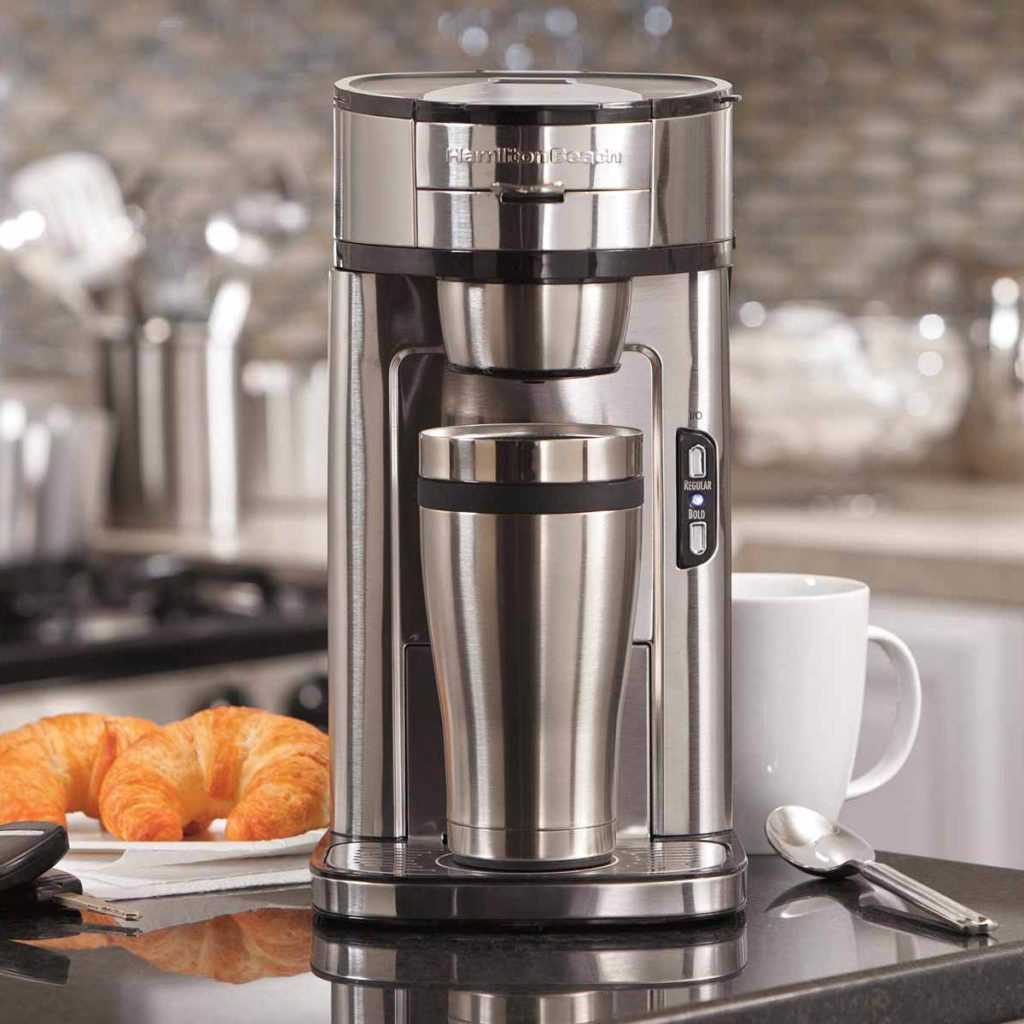 Image Source: https://www.hamiltonbeach.com 
Price: $40
Most people assume that budget products are poorly made or do not function as well as they should, but that's not the case with the Hamilton Beach Scoop. With a sleek, stainless steel body, adjustable tray, and mesh scoop filters, it looks like it belongs in a professional coffee shop.
The Hamilton Beach Scoop aims to combine ease of use with fantastic coffee and value for money. It is incredibly easy to use yet versatile in brew strength and serving size. Plus, it is a durable machine that can clearly cope with heavy long-term use without much maintenance.
The Scoop is one of the best budget single-serve coffee makers on the market. From the sturdy, stainless steel design to the easy-to-use features to the large space for any coffee mug, the Hamilton Beach 49981 offers an incredibly good value for money.
Cuisinart SS-10 Premium Single-Serve Coffee Maker
Image Source: https://www.williams-sonoma.com
Price: $160
If you're in search of a versatile single-serve coffee maker, the Cuisinart SS-10 Premium may be just what you need. It is compatible with both K-cups and coffee grounds. Since it provides hot water on demand, you can make other hot beverages aside from coffee.
The coffee machine does have some cool features. Programmable interface allows you to make coffee to your exact flavor preference. The large 72 oz water reservoir provides enough water for a few drinks. It is practical whether you're shopping for home or office.
While not perfect, it can consistently deliver a good cup of coffee. Your coffee will be ready within 60 seconds.
BUNN MCU Single Cup Multi-Use Home Coffee Brewer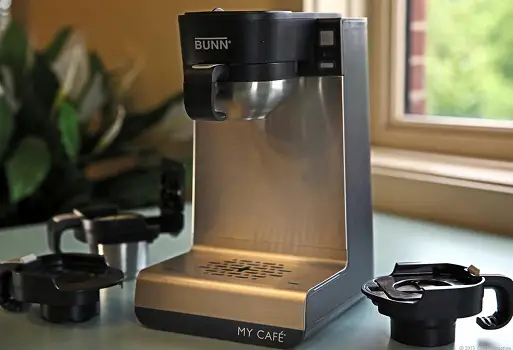 Image Source: https://coffeemakered.com 
Price: $142
At first glance, the BUNN MCU may seem like a cheaply made coffee brewer. But once you get used to it, you'll find that it's durable and well-made.
When it comes to versatility, this machine is at the top of the list. It has the ability to brew flavorful coffee and tea from pods. You can even use loose tea, tea bags or ground coffee. Provided that the machine has been plugged in for about 3 minutes, your brew will be ready within 60 seconds.
What sets it apart from other single serve coffee machines are its range of features. Features include removable tray drip, 6-hour shut off time, fast brewing, pulse brew, and a variety of drawers. The downside is that you can't program the machine or adjust settings.
Keurig K55 Single-Serve K-Cup Coffee Machine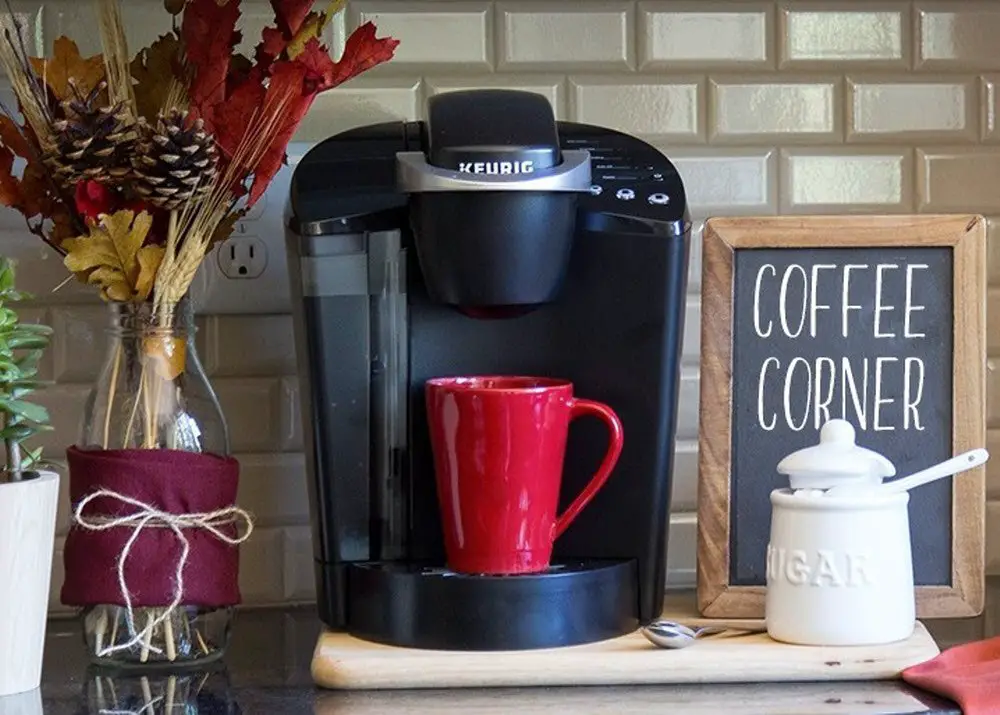 Image Source: https://buymorecoffee.com
Price: $118
When it comes to K-cup and pod brewers, Keurig has long been regarded as one of the best single serve coffee machine manufacturers.
Keurig's flagship machine is best suited for home baristas looking for a fast and consistent cup. It is a well-known as a best seller for convenient, quality coffee. In fact, it continues to be an Amazon number one best seller for multiple years running.
The K55 is a mid-level unit that offers everything a coffee drinker wants at a very reasonable price. Consistent, convenient, and reliable are just some of the qualities that make it a solid single-serve coffee machine.
Ninja Coffee Bar Single-Serve System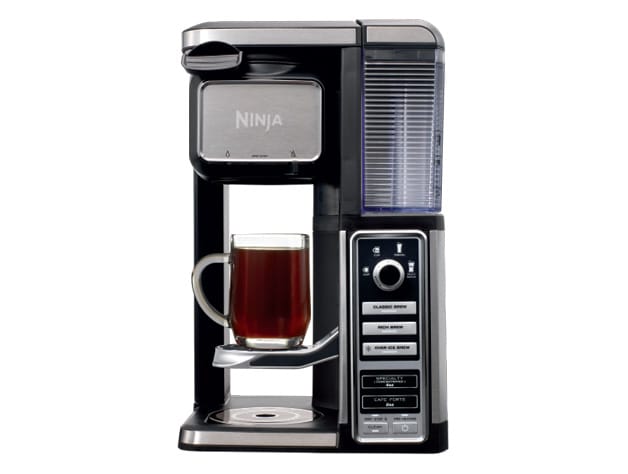 Image Source: https://www.ninjakitchen.com 
Price: $160
Ninja Coffee Bar takes coffee to the next level. This next generation coffee bar system features a wide variety of brew size settings and brew type.
Pod-free single serve brewing gives you the freedom to use any brand of coffee. It also offers XL settings for both cups and travel mugs. Whether you're preparing your morning cup or for the entire family, there's a way to brew it. There's even a built-in frother with hot and cold frothing capabilities. With this feature, you can transform hot or cold milk into a silky foam topping for your coffee within seconds.
With this machine, you can achieve unlimited variety of drinks and personal customization for your coffee beverages.
Single-serve coffee makers provide the convenience home baristas crave for
Single-serve coffee machines have grown in popularity over the years, and for good reasons. They produce great-tasting coffee without the hassle of a barista style coffee machine.
If you are looking for a coffee equipment that doesn't require coffee knowledge or barista skills, then single-serve coffee machines are a great option for you. The machine will allow you to make a decent cup of coffee in less than a minute. No grinding, measuring, tamping or milk frothing.